Resources for Writers
Here are a few of the resources that keep me motivated on my writing journey:
​​SCBWI: If you're not a member of this association for children's picture book writers and illustrators, you should be. The conferences, webinars and other resources have been tremendously helpful in helping me learning about the kidlit industry and perfect my craft.
12 x 12: I'm a fifth-year participant in this online challenge, which asks writers to commit to writing one picture book a month for a whole year! It's a great way to stay motivated, network with fellow writers and get your work in front of agents.
KidLit411: This site is chock-full of information for children's picture book writers. It also features a Facebook-based manuscript critique swap that I've used successfully.
Children's Writer's and Illustrator's Market: Published each year, this guide contains updated information on book publishers, agents and magazines.
Powered by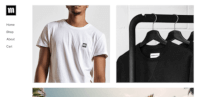 Create your own unique website with customizable templates.